Towards the end of May this year we were contacted by the guys in Lesotho saying that they had their work closed for business and were struggling on reduced wages due to coronavirus. Although there had been no cases at this time, the country had been locked down since April with no government support.
We sent an email around to all of our friends and asked for some support. We were overwhelmed with the response! We also took the opportunity to offer our first dine-in experience and hold a fundraising raffle prize draw! – Check out our social media for more information!
Over the coming months we were able to raise enough money to contribute towards lost wages for 12 different families throughout May, June, July and August.
Encouraged by the response, we decided that now was better than any other time to get the ball rolling with an idea that had been cooking for some time – having our own charity.
The first step – fundraising for the immediate futures of people in Lesotho – has resulted in the Catering, Hospitality & Education Fund. Or 'C.H.E.F.'
chef.gives is the new online home for all things C.H.E.F as it begins to take shape. We hope you will take the time to have a look around, share with friends, and keep returning over the coming months as we grow.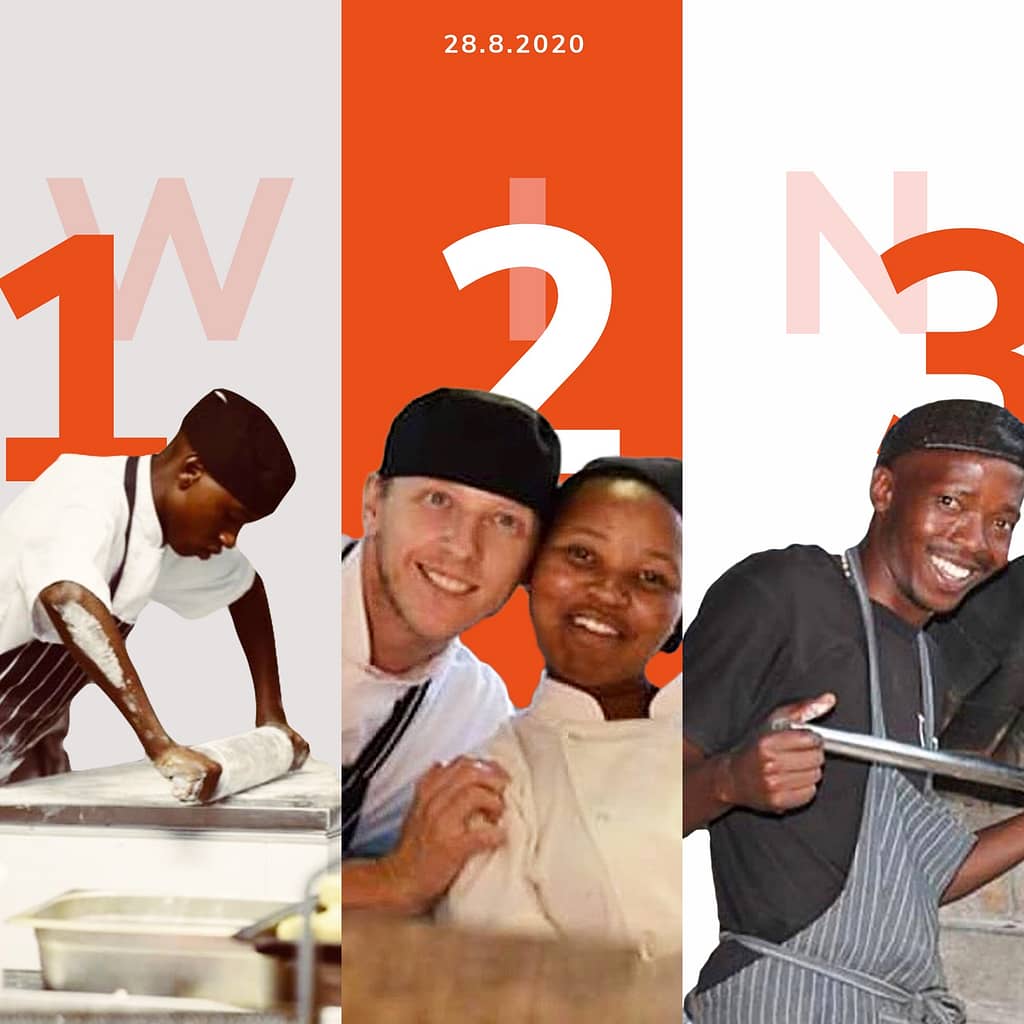 We want to make sure you've got this far in our introduction and would love to hear from you! For your chance to win Jamie Oliver's latest cookbook '7 Ways', please send us your answer to the following question:
What does the Lesotho motto "Khotso, Pula, Nala" translate into English?
Do you know? send us your answer here.
Thank you so much to everyone for your kind support so far. Please keep in touch and be sure to follow us on Facebook and Instagram!
Love, Wayne & Tess