Our Very First Event!
C.H.E.F. took to the road at the weekend to turn a special dinner into valuable donations for the very first time. The romantic and generous Jay, co-founder of BBQ, Cigars & Alcohol specialists 'Spirit & Smoke', took up the offer of one of our 4 ways to support the C.H.E.F. mission; catering for a private event. And this was an event to remember; a surprise three course birthday meal for Helen, his wife and fellow Spirit & Smoke co-founder.
The Special Birthday Meal
C.H.E.F. Head Chef Wayne kicked off with sesame and ginger scallops on a Japanese cucumber salad.
The 'interactive' main course consisted of beef fillet that the guests cooked themselves on hot stones. The dish was made complete with asparagus and triple cooked chips tossed in rosemary salt.
A nice light fruit and creme patisserie tart topped off the evening, along with a couple glasses of wine thrown in.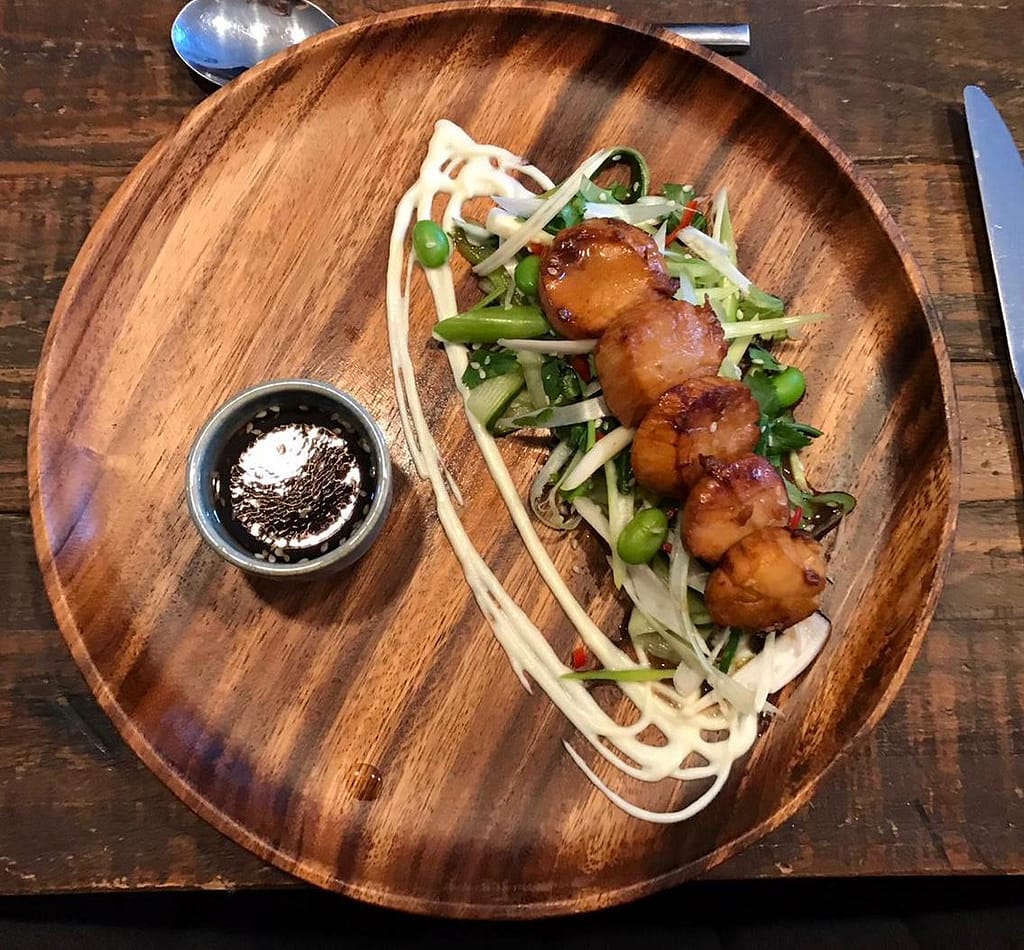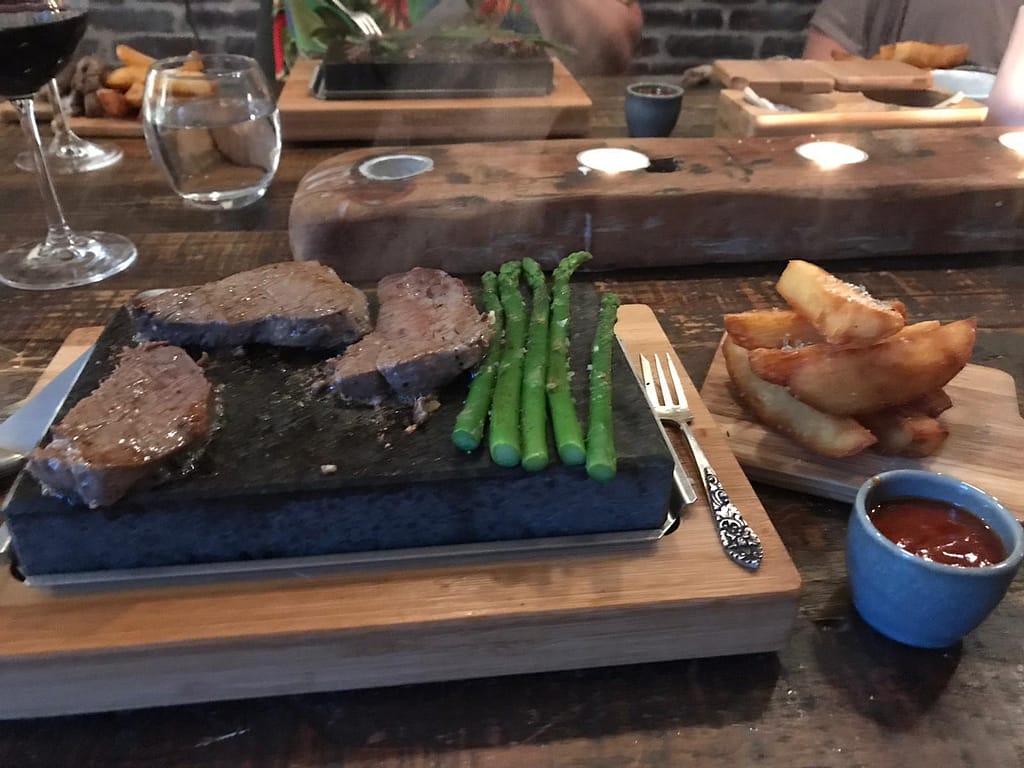 No long journey or mountain of washing up at home!
Being wined and dined by C.H.E.F. in their own comfortable setting, the special occasion removed any hassle and time of a long journey home from the restaurant for Jay and Helen. And while a busy kitchen at home is normally followed by the inevitable mountain of washing up, with C.H.E.F. this was all taken care of. All that was required from the lovely couple was to sit back, relax and enjoy the evening!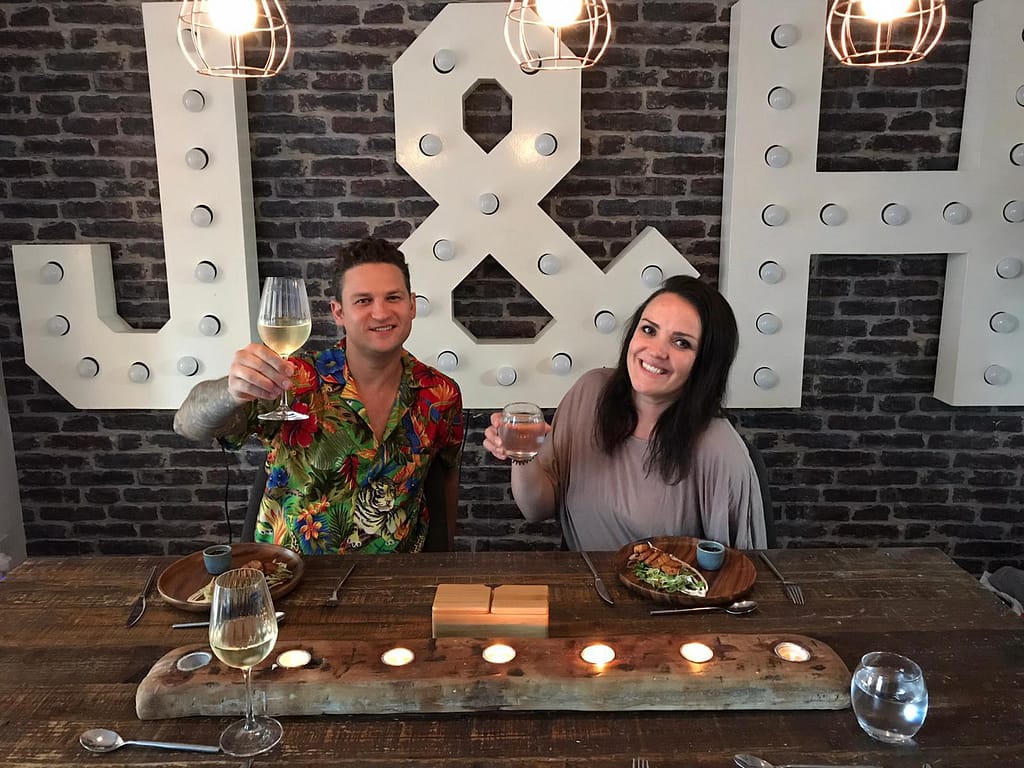 "Thanks C.H.E.Fund for an incredible birthday. So much fun cooking our steaks on the hot stones and served with the best chips we've ever had! Such a unique dining experience, all served up with a smile, charm and infectious passion. Easily as good as any fine dining restaurant from the comfort of our own home and the fact that it's for such a great cause makes it taste all the better. Thanks a million and good luck!"

– Jay and Helen, first diners of C.H.E.F's private event catering experience

Dinner into Direct Donations
By donating to C.H.E.F. we guarantee that your donations reach the people who need them most.
The Catering, Hospitality and Education Fund was set up to help unemployed people in Lesotho either find work or enable them to start their own small catering related business.
By offering education or funding to unemployed people in Lesotho we hope to give them a helping hand to achieve their dreams.
As well as opportunities to invest directly in the business plans and futures of young Basotho Innovators, or setting up a regular Direct Debit or hosting a fundraising event, we offer private cooking lessons in your home or can come and cater for your private event, with all profits invested into the fund.
Due to covid-19, we are not currently offering any funding for education or business support, but transferring all donations directly to families in Lesotho that are unable to earn their salaries or support their families during this pandemic.
Thank you Jay and Helen for choosing C.H.E.F for your event – this support is helping us to cover lost wages for those in Lesotho during COVID-19.