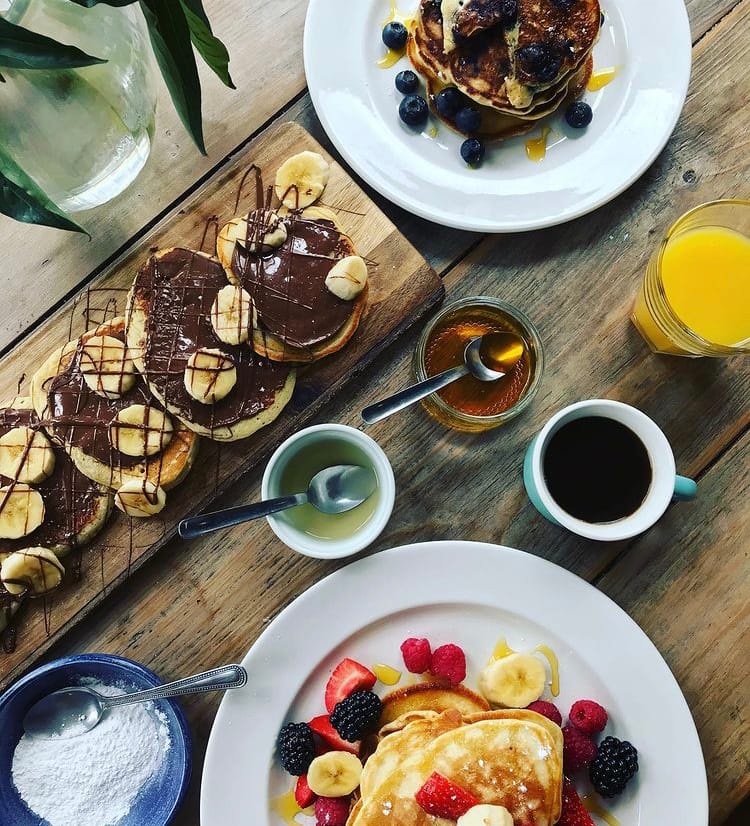 What better way to start the week than with some incredibly easy and super tasty pancakes! Our kids love these pancakes so much so that we have to make them at least once per week. They were also a favourite of the hotel guests when we used to serve them on our breakfast menu out in Lesotho.
So what will you need to please a family of four (this included two hungry little boys)!
275g plain flour
2 teaspoons of baking powder
3 table spoons of caster sugar (if you only have granulated then don't stress as this will kinda do).
300 ml of whole milk
3 whole eggs
50g melted butter (salted is fine)
Grated zest of 1.5 lemons
Dash of vanilla essence or of whole vanilla pods worth of seeds if you have one lying around.
To make…
Sieve the flour and baking powder together and then add the sugar (make a well in the middle ready to add the other ingredients).
Add all the other ingredients together and whisk for 30 seconds to ensure it's all nice and combined.
Gradually add the wet mix to the dry mix until you have a smooth batter (it shouldn't be too runny as you want the pancakes to hold their shape).
If you can be super organised and prepare the batter the night before and leave in the fridge then this is better as the batter will thicken as it sets and the pancakes will hold their shape better. If not, just whack a dollop in a lightly greased pre-heated pan on a low(ish) heat and cook on one side for a few minutes until the edges are golden brown, toss over and repeat.
If you pre-heat the oven to 100.C, then you can place each cooked batch into the oven whilst you cook the rest of the batter and that way they will all be warm and ready to serve together and the kids won't be fighting over the warm ones!
Serve with whatever takes your fancy. I like the classic fruit, icing sugar, lemon juice and golden syrup, Tess likes blueberries adding to the batter and then sprinkled over the top, but the kids go mad for a banana and a generous serving of Nutella! The choices are endless.
Enjoy