By Chef Luciana Battisti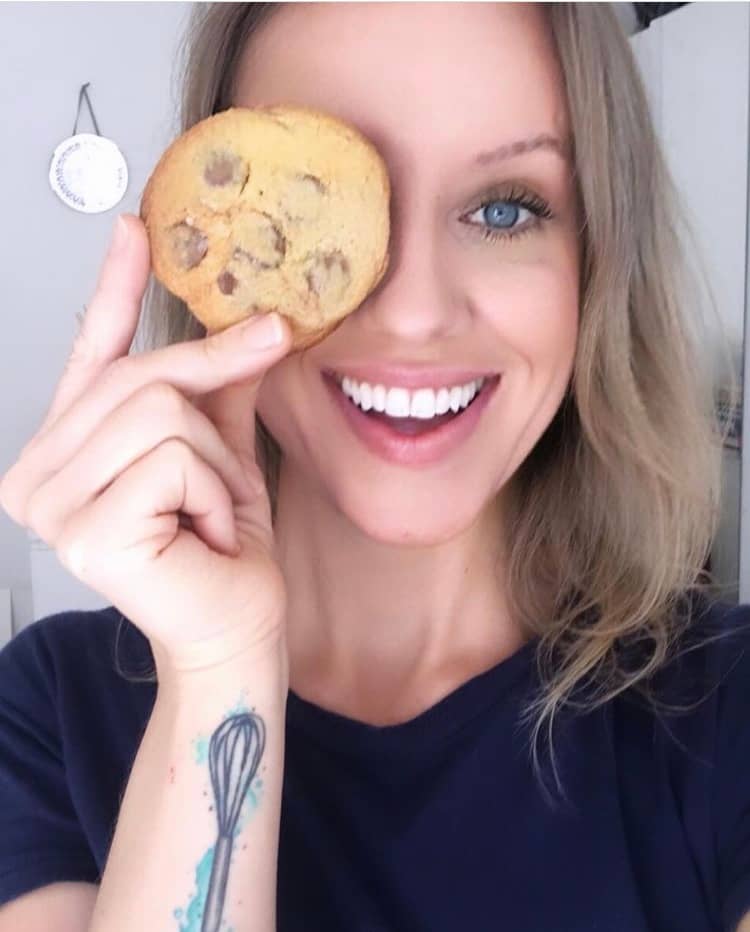 What you will need:
150g salted butter (softened)
80g light brown muscovado sugar
80g granulated sugar
2 tsp vanilla extract
1 large egg
225g plain flour
1 tsp baking powder
1/4 tsp salt
100g chocolate chip chunks
1 pinch sea salt
Method:
Heat the oven to 160.C and line a tray with non stick baking paper
Put 150g of softened butter, 80g of light brown muscovado sugar and 80g of granulated sugar into a bowl and beat until creamy.
beat in 2 tsp of vanilla extract and 1 large egg and add to the butter and sugar mixture.
add 225g plain flour, 1 tsp baking powder and 1/4 tsp salt into the bowl and mix it in with a spatula.
add the chocolate chips or chunks and stir well.
use a teaspoon to make small scoops of the mixture, spacing them well apart on the baking trays.
bake for 10 minutes until they are light brown on the edges and still slightly soft in the centre if you press them.
sprinkle with sea salt on the top of each one and leave to cool for a few minutes before lifting to a cooling rack.
Enjoy!!