Lesotho, also known as the 'Kingdom in the Sky', is a landlocked country within Southern Africa with a population of 2.1 million.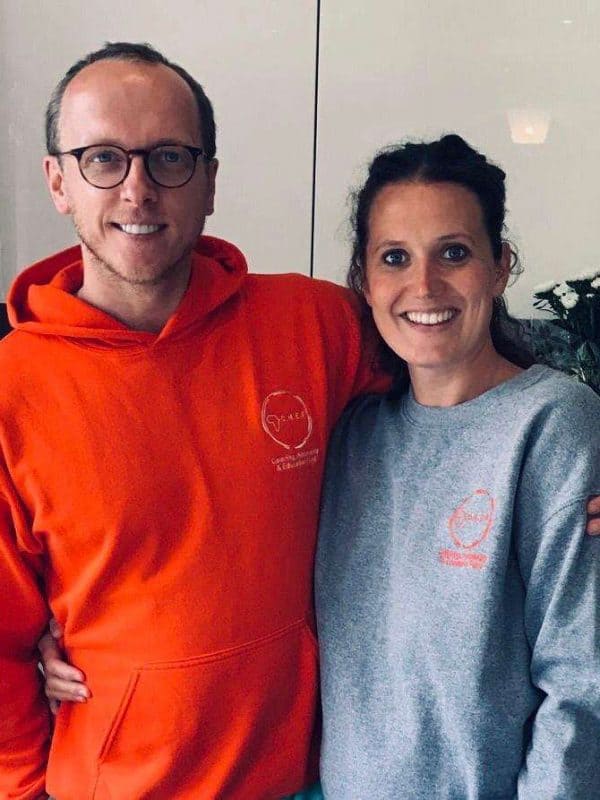 Tessa and Wayne Blything set up the Catering, Hospitality and Education Foundation to help unemployed people in Lesotho either find work or enable them to start their own small catering related business. In 2010, Tessa and Wayne Blything (Co-founders of the Catering, Hospitality & Education Foundation or simply put CHEF), raised £5000 so that they could take part in a health education tour for a charity in Lesotho, southern Africa.
Surrounded by South Africa and set in the Drakensburg Mountains, Lesotho is one of the most beautiful places on earth. Its lowest point is 1,400m above sea level, and many villages are only reachable by horseback. Yet Lesotho's people — known as 'Basotho' whose language is 'Sesotho' — remain plagued by unemployment, inequality, and poverty.
Tessa and Wayne spent much of their time in Lesotho visiting schools to teach HIV awareness and sex education, and met some fantastic people along the way.
In 2013, Tessa and Wayne were invited back out and were asked to help design, build, and manage a restaurant, hotel, and conference centre. Tessa was the general manager of all three whilst Wayne looked after the kitchen operations.
The beauty of this project was that the business operated as a training school that helped teach the Basotho youth valuable work skills, whilst any profits generated were pumped back into other social development programmes. It was a win win for the charity, the trainees, and the local community.
Whilst in Lesotho, Wayne and Tessa soon realised just how hard working, diligent and enthusiastic the Basotho people are. Without the Basotho people they would never have been able to turn the restaurant, hotel and conference centre into a profitable enterprise which is still rated No1 in Lesotho today (as voted for by customers on trip advisor).
Unfortunately, Lesotho's status as one of the poorest countries in the world means there is not as much opportunity as there should be for people to reach their full potential either in business or education..
In 2016, Tessa and Wayne left Lesotho and returned to the UK to have their first born but stayed in contact with many people in Lesotho. They had always wanted to eventually set up something of their own to help those in Lesotho finds jobs or offer financial and business support to help those with good business ideas get them off the ground.

Tess and Wayne believe that investing in education and helping people to open their own business will not only help to support their immediate Basotho families, but it will also eventually help to develop a stronger and healthier society in Lesotho overall.

In 2020, they decided to create C.H.E.F which was due to go live at the end of the year, offering cookery classes here in the UK and running various events to raise funds, but with the current Covid-19 situation in Lesotho affecting so many and leaving many without work or with very little income, they have brought those plans forward to raise emergency funding to cover lost wages during these uncertain times.

In January 2021 C.H.E.F received official charity status and were able to help establish several businesses since. C.H.E.F's second project is now off the ground, delivering much needed food safety and hygiene training.